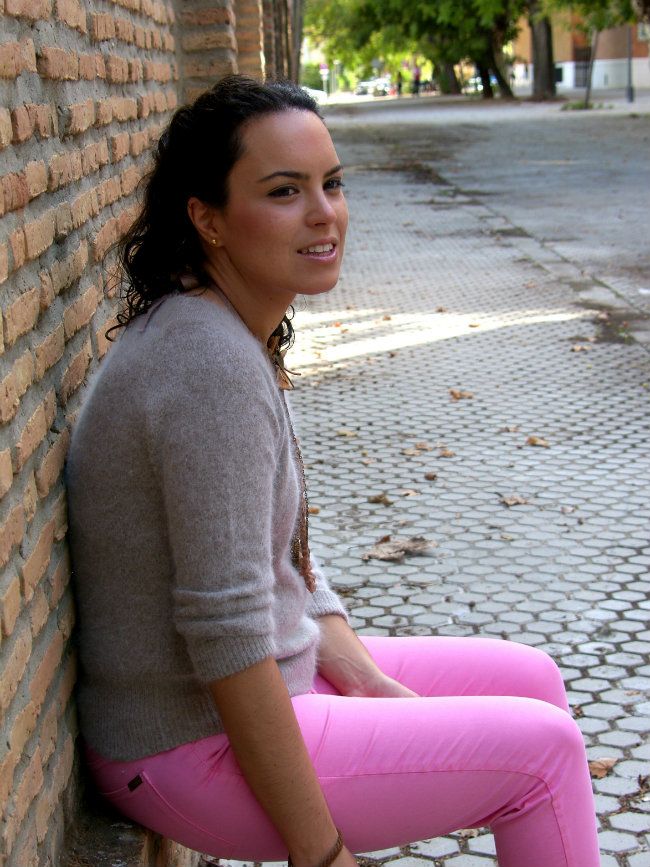 Antes que nada, quiero daros las gracias porque ya somos 300 seguidores!
No lo hubiera creído hace poco más de tres meses cuando empecé con el blog.
Muchas gracias de verdad!
Ahora vamos con el look de hoy. Os quiero enseñar un outfit otoñal, neutro, de colores
tierra pero sin renunciar a una pizca de color. Soy de las que piensan que la llegada del
invierno no impide llevar colores alegres. Creo que con un buen equilibrio, todo es posible.
Es por ello por lo que quise combinar mis jeans de color rosa que ya visteís por aquí al
principio del blog, con un jersey de angora de color gris tierra, acompañadas de mis nuevas
slippers de tachuelas.Como complemento, ya que el jersey era bastante sencillo, opté por
un collar que tenía guardado desde hace mucho, de aire vintage de Victorio & Lucchino.
Before anything else, I want to thank you because we are already 300 followers!
I would not believe a little over three months when I started the blog.
Thank you very much for everything!
We're going to look today. I love teaching a fall outfit, neutral, ground colors
but without giving a hint of color. I am a person who think the arrival of
winter does not prevent wear bright colors. I think with a good balance, everything is possible.
Is for this reason I wanted to combine my pink jeans You saw it here to
beginning of the blog, with an angora gray ground sweater, with my new
sequined slippers. As a complement, as the sweater was pretty simple, I chose
a necklace that I had saved for a long, a sweater of vintage air by Victorio & Lucchino.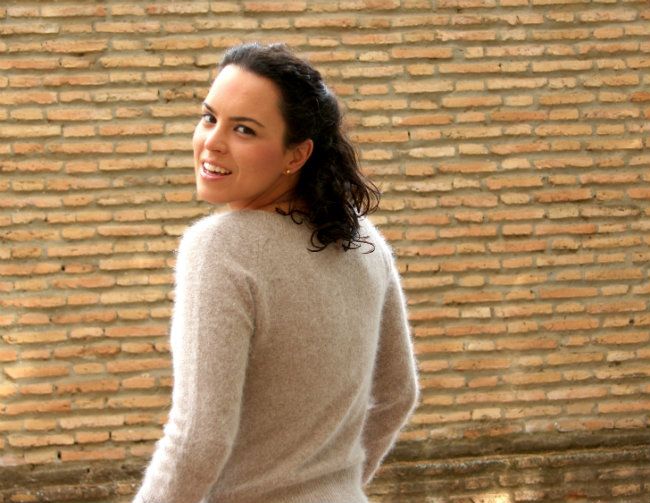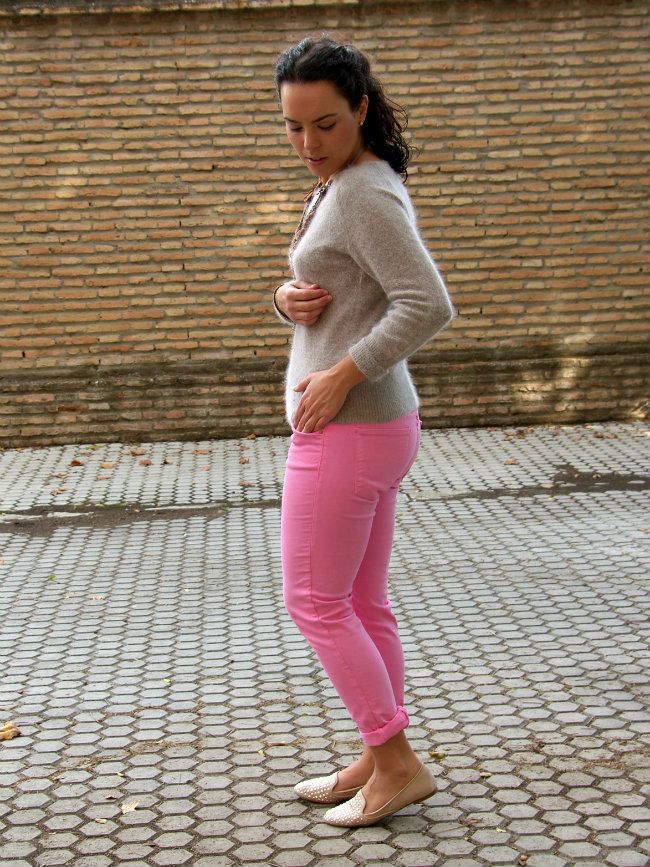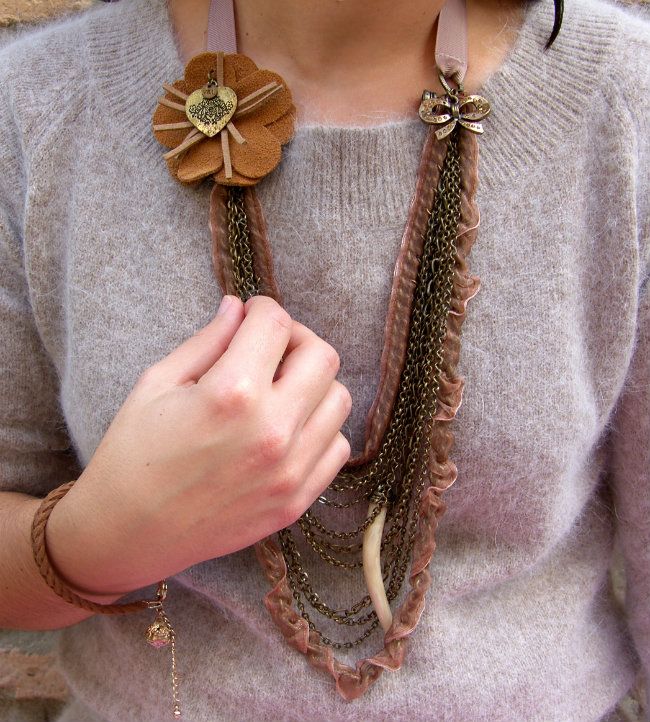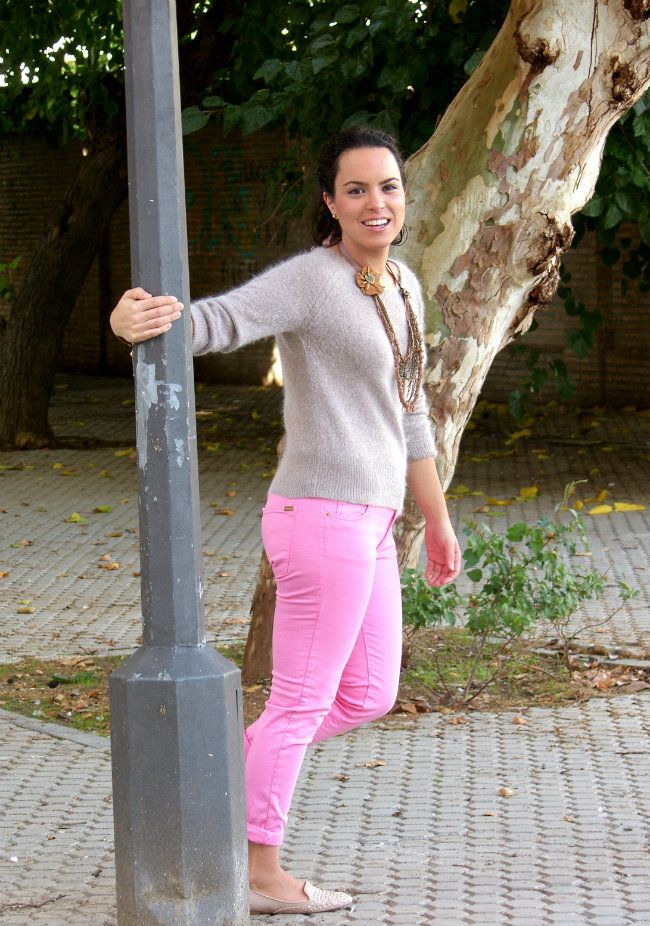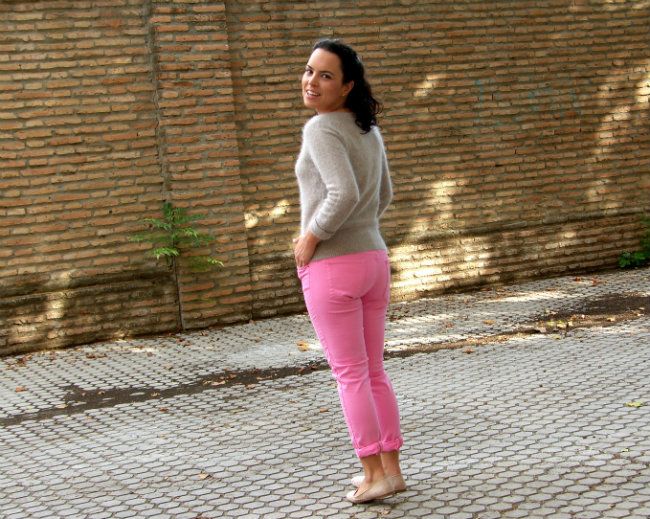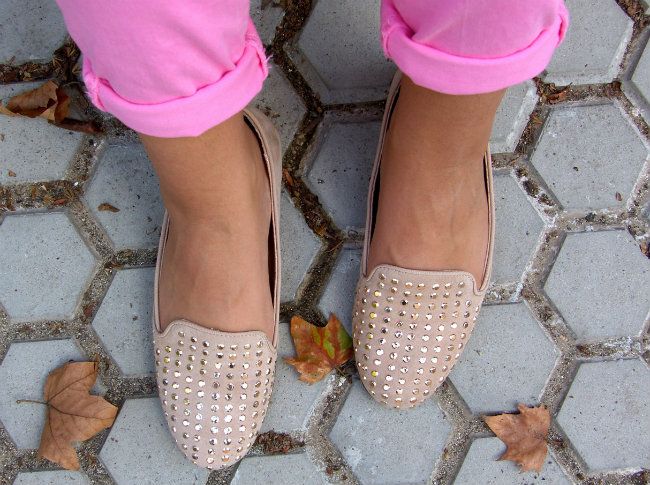 Jeans: ZARA (s/s12)
Jersey/sweater: ZARA (old)
Slippers
:
ZARA
(New Collection)
Collar/necklace: Victorio & Lucchino (a/w11)
Pulsera/bracelets: H&M (a/w11)