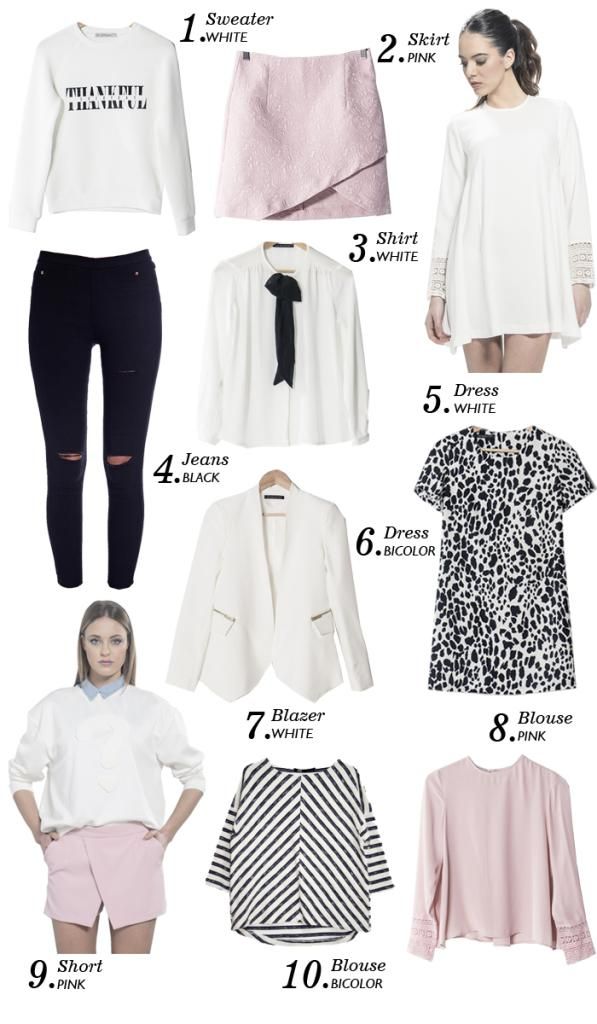 ***Pinchar en cada imagen para acceder***
***Click on each image for more info***
Buenos días desde la playa!
Nos hemos venido a Chipiona a pasar el fin de semana y a aprovechar los primeros días de sol. Sin embargo, no quería dejar de mostraros
mi nueva wishlist
con mis favoritos de
Mentha
. Quienes me seguís a menudo sabéis que es una de mis tiendas de cabecera y que cada semana se superan poniendo a nuestro alcance moda a un precio y calidad excepcional. He querido seleccionar una gama de colores, que son los que más me van apeteciendo en estos días! ¿Tú con qué te quedas? Espero que os guste y nos vemos el lunes con un nuevo look!
Good morning from the beach! Today I show my new wishlist from Mentha. I always buy there and they have fashion at a great price. I hope you enjoy and see you on Monday with a new look!
Podéis seguirme en: